FlashForge Adventurer 5M Pro
FlashForge Adventurer 5M Pro is a desktop 3D printer, suitable for beginners, hobby users, and educational institutions. Start 3D printing with just one click, without complicated operation procedures. Bring your ideas to life effortlessly. It has an open chamber so it is suitable for use in well-ventilated environments.
Main features:
Fully automatic one-click calibration
Maximum 3D printing speed up to 600 mm/s
Strong metal "Core XY" structure
Quick-release nozzle
0.25/0.4/0.6/0.8 mm nozzle option
Efficient extruder cooling system
4.3-inch touch screen for easy operation
3D printing volume up to 220 x 220 x 220 mm
Smooth final surface of 3D printed models
Magnetic and flexible PEI work mat for easy removal of models
Closed chamber for stable 3D printing conditions
Create and enjoy without limits
The Adventurer 5M Pro meets the innovative needs of users with completely new technology and craftsmanship. Whether you are a beginner or an expert, your originality is limitless.
The Flashforge Adventurer 5M Pro has an advanced auto-calibration system that measures the height of the nozzle relative to the work surface and automatically compensates for any deviations effortlessly, ensuring a flawless first layer.
Closed chamber
Having a closed chamber on a 3D printer is important for several reasons:
Improves safety by preventing accidental contact with hot or moving parts, especially around children or pets.
It enables a wider range of printing materials, as it prevents curling and cracking caused by uneven cooling of the printed parts. Some materials such as ABS, Nylon (PA) and Carbon Fiber (CF) require a stable and warmer environment for successful 3D printing.
Improves the quality of 3D printed models by reducing the effects of external factors. The closed chamber also makes the 3D printer more solid and stable, reducing vibrations and improving accuracy.
It reduces noise and heat loss, making it more suitable for office or home use.
Secure printing guaranteed
The Adventurer 5M Pro has a closed structure and a double filtration system to optimize air quality during 3D printing. It includes a HEPA filter with activated carbon to block 99% of particulate matter, making it safe for use at home or in the classroom.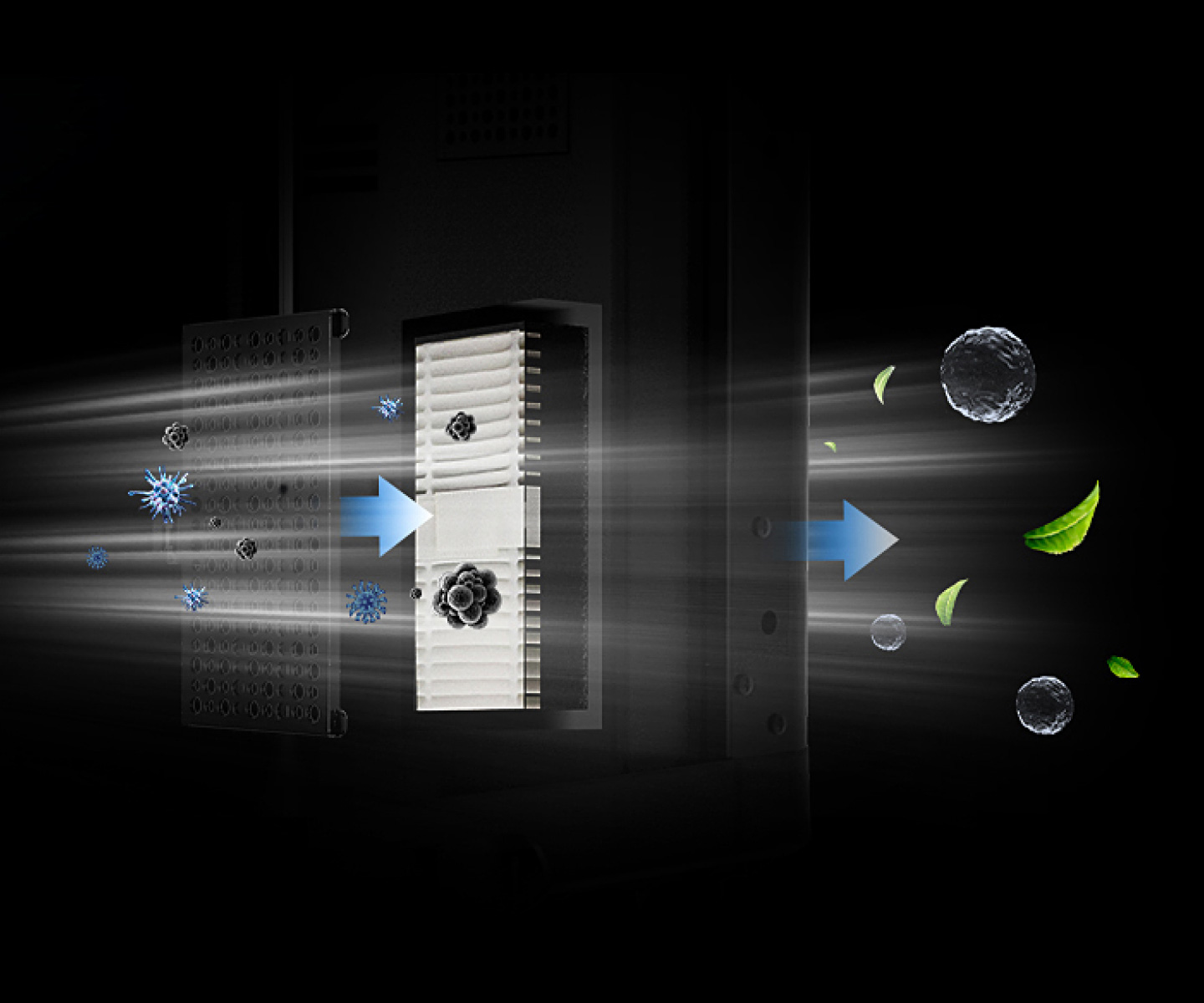 Improved compatibility
FlashPrint 5 can be easily used for various 3D printing methods and materials, simplifying the "slicing" process. with the FlashPrint software, you can monitor the status of 3D printing and manage the printer remotely. It also provides cloud-based monitoring that monitors the progress of 3D printing.
Versatility for easy and reliable use
Silent 3D printing: 50dB operation – an additional low-speed quiet mode that ensures uninterrupted focus while working or studying.
Automatic shutdown: the 3D printer automatically shuts off after finishing work, which allows greater economy.
Filament Run-out Reminder: Pause printing when filament runs out and prompt you to change the filament.
Power Loss Recovery: Ensure seamless printing progress in case of power outages.
High-speed (HS) Filament: Adventurer 5M Pro supports high-speed filament – try them and enjoy fast 3D printing.
Integrated Printing Management: FlashPrint 5 enables remote multi-device control, print classification management, and remote print status monitoring.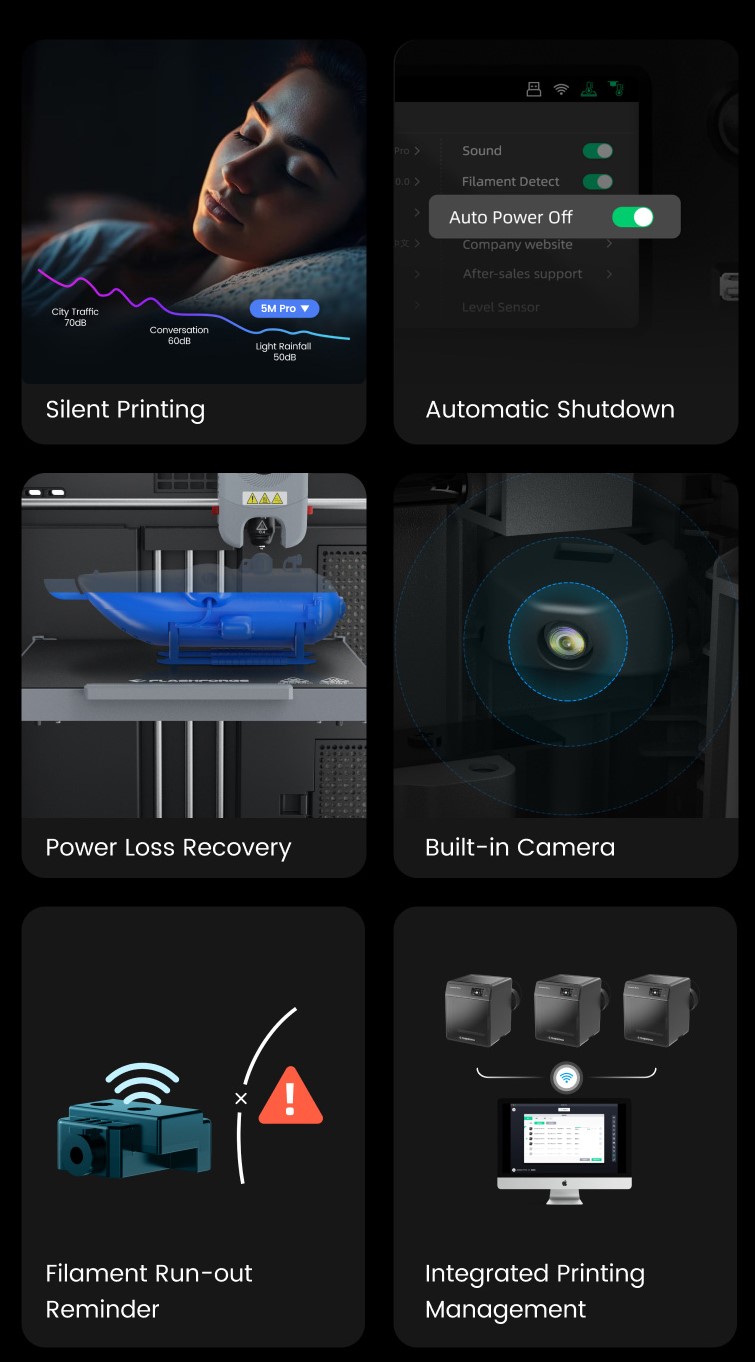 Use:
Different pieces
Art
Decorations
Models or prototypes
Hobby