GEOMAGIC CONTROL X SOFTWARE
Geomagic Control X is a comprehensive software platform for metrology that offers the most powerful tools in a simple workflow. With Geomagic Control X, quality control managers are empowered with ease of use through intuitive, comprehensive, traceable and repeatable quality measurement tools. Fast, accurate and information-rich reporting increases productivity and quality in any production process.
REVOLUTIONISE YOUR INSPECTION ROUTINES
Geomagic Control X brings unparalleled ease of use and understanding of 3D measurement to any manufacturing process.
It does this through a new user interface, innovative new metrology and inspection tools, work processes, pre-planned procedures and ad-hoc inspections.
Precise measurement and rapid analysis of manufactured parts and assemblies is now available for anyone who wants to significantly improve the quality of manufactured parts and assemblies.
RELIABLE AND FAST RESULTS
You can scale the facility in any order or style, while a powerful synchronous inspection system captures data and regulates processes.
Now you can focus on results without wasting time on the software.
UNDERSTAND THE MEASUREMENT RESULTS IMMEDIATELY
Improve your ability to investigate quality problems that may occur with individual pieces. Discover the sources of errors in welds and assemblies by checking multiple results simultaneously.
Maintain a single project to measure one piece at a time and thus cross-check suppliers.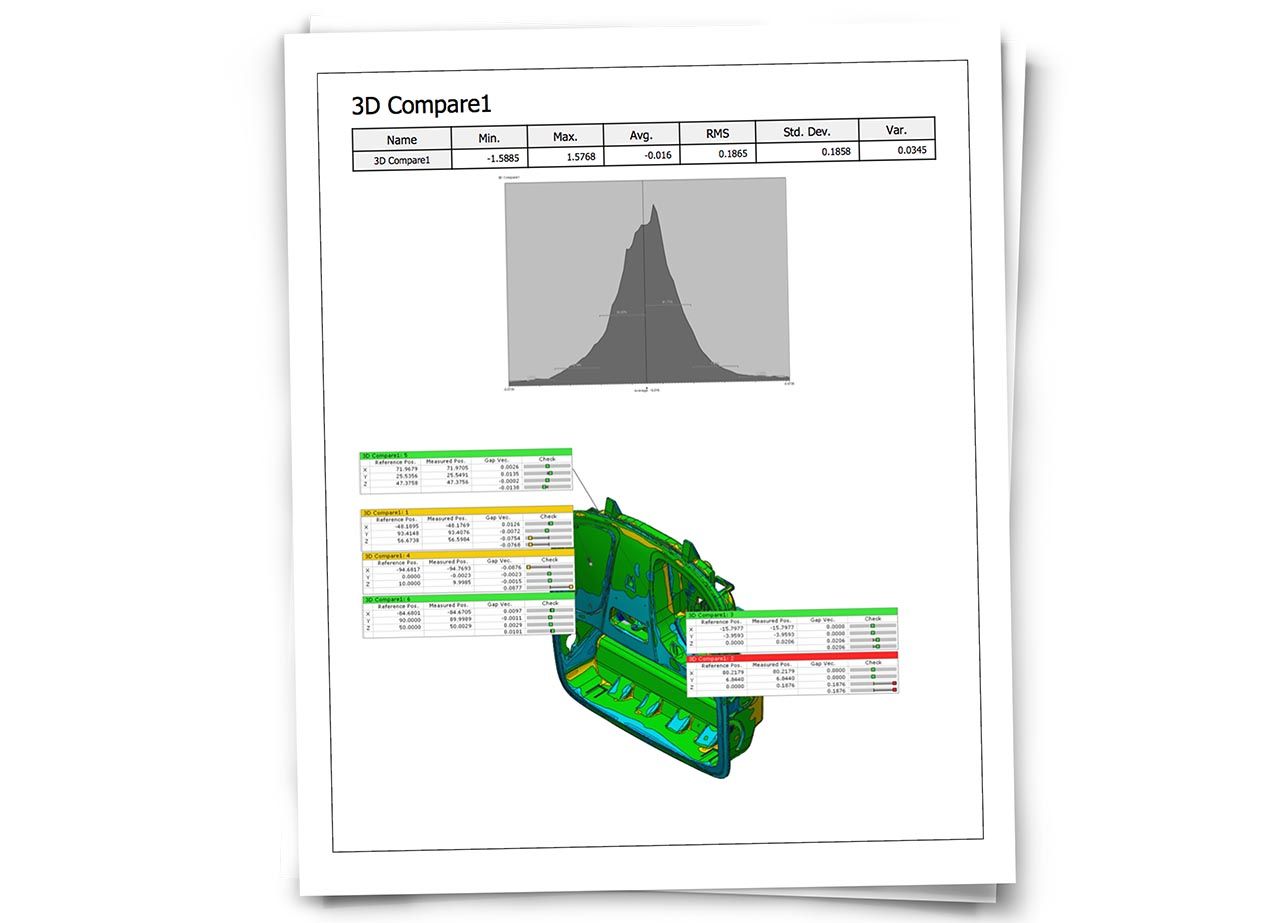 COMMUNICATE THE RIGHT INFORMATION TO ALL STAKEHOLDERS
New powerful reporting features in Geomagic Control X enable graphically rich reports. You can produce fully customised reports to suit your workflow and graphic design.
New intelligent processes give you detailed control over the display of dimensions. Use the advanced report generation tools to set the appearance as you like.
RELIABILITY AND TRACEABILITY THROUGH ALL MEASUREMENT WORKFLOWS
NIST-PTB certified results give you fast and accurate measurement. New features in Geomagic Control X allow you to produce reports with accountability and traceability throughout your workflow.