GEOMAGIC DESIGN X SOFTWARE
Geomagic Design X is the most comprehensive reverse engineering software available. It combines CAD modelling with the processing of 3D scan data. This allows you to create CAD models that can be modified as you wish.
POWERFUL AND FLEXIBLE TOOL
Geomagic Design X is software designed to convert 3D scan data into high-quality CAD models. It does what other programmes can't by combining automation and guided modelling.
It offers extremely precise surface adjustment to the 3D scanned model, mesh editing and point cloud processing.
Now you can scan everything and create a CAD model from it.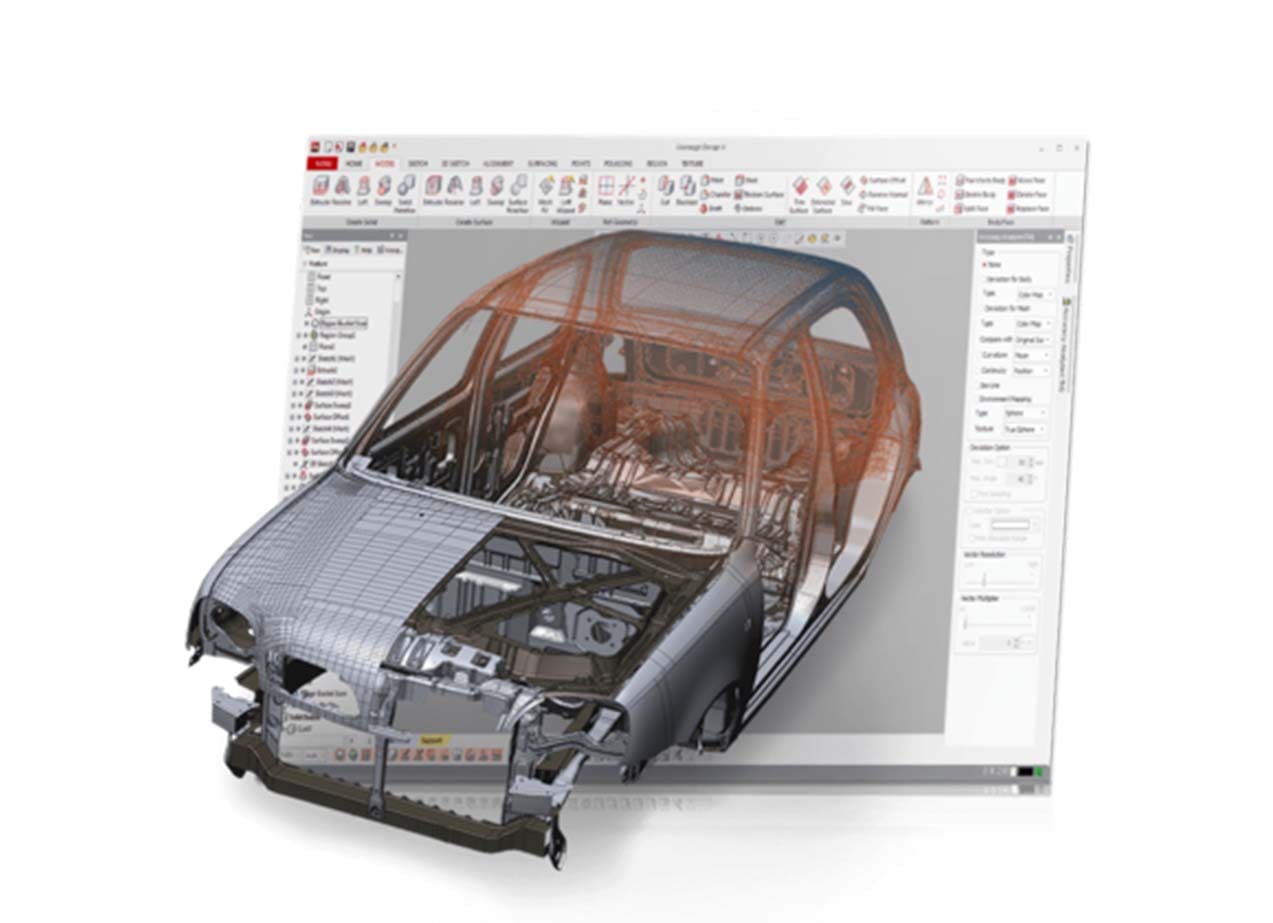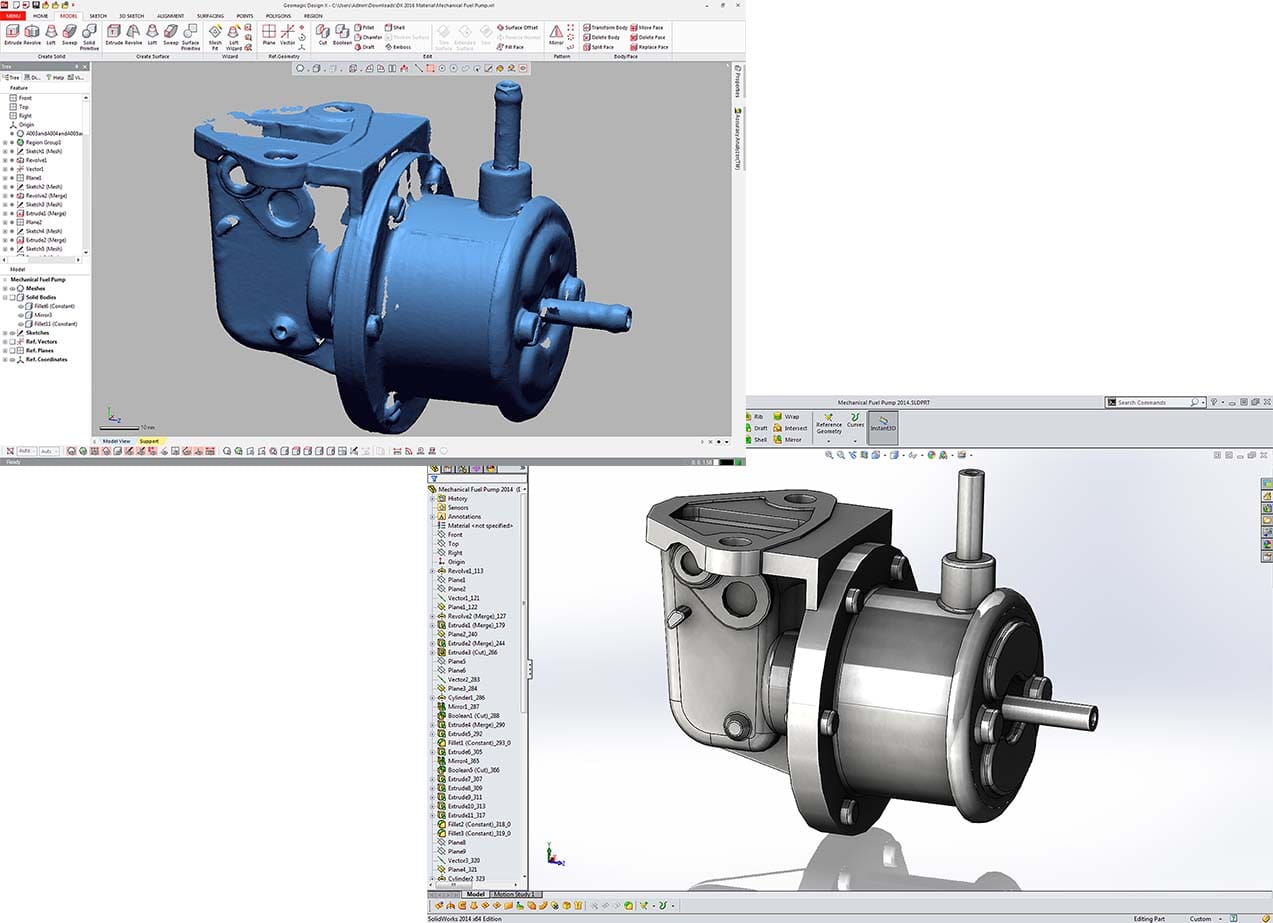 IMPROVE YOUR CAD ENVIRONMENT
Add 3D scanning to your development process so you get more done in the same amount of time, faster. Geomagic Design X complements your entire development ecosystem. You can export your CAD model to SolidWorks, Siemens NX, SolidEdge, Autodesk Inventor, PTC Creo and Pro/Engineer.
This allows a quick transition from scanned model to CAD model.
SPEED UP TIME FROM DEVELOPMENT TO MARKET
Reduce the time from idea to finished product. Scan prototypes, existing pieces, tools or related objects and create a model in a fraction of the time it takes to measure and model by hand.
EXPAND YOUR DEVELOPMENT CAPACITY
Instead of starting from scratch, start with scanned data. Geomagic Design X is the simplest way to create CAD models from 3D scan data. So you can easily integrate it into your existing development process.
PUSH THE BOUNDARIES OF WHAT'S POSSIBLE
Create products or fully customised parts that cannot be produced without reverse engineering. Create components that integrate seamlessly into existing products or recreate complex geometry.