OPEN MIND Technologies AG is a German developer of CAM solutions. The company was founded in 1984 as an algorithm developer for CNC controller manufacturers (Grundig/ Philips, Siemens). Building on this extensive NC know-how, they developed the CAM software package hyperMILL.
hyperMILL VIRTUAL MACHINING
Components or production parts are becoming more complex and the required production times are getting shorter.
As a result, companies need to optimise production processes by reducing auxiliary machining times and avoiding downtime.
The high-performance, NC code-based hyperMILL VIRTUAL Machining module does just that.
Thanks to networking and virtual start-up of real processes, operations on the machine can be evaluated, verified and optimised before it is started.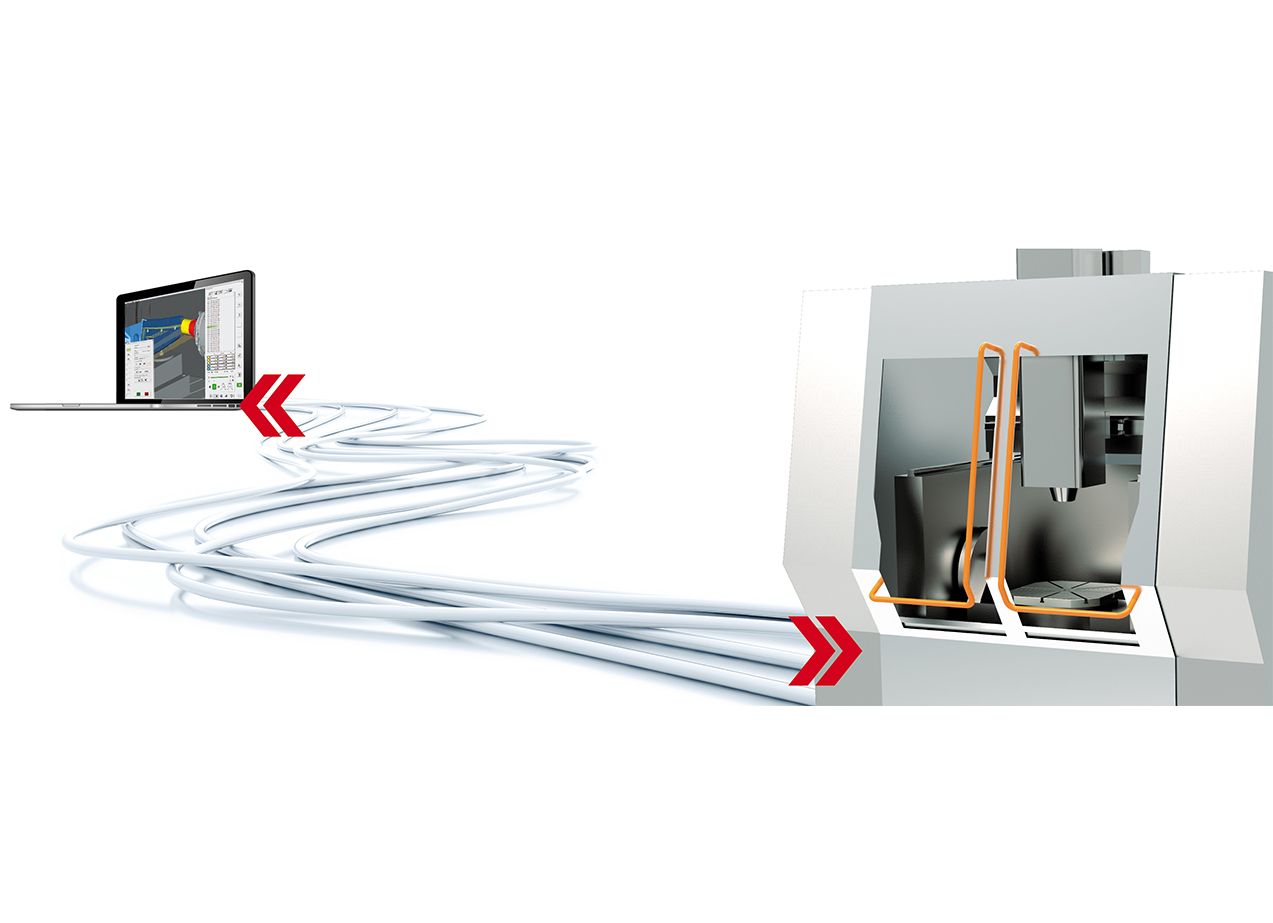 HIGH PRODUCTIVE MACHINING - hyperMILL MAXX MACHINING
MAXX Machining is a new feature for roughing, highly productive machining with a large depth of cut that utilises the entire blade of the tool and with a smaller lateral cut-off with a spiral toolpath that greatly reduces machining times.
The latter function can be used for 2D, 3D and 5X coarse processing.
5-axis machining hyperMILL is recognised worldwide as an innovative, easy and reliable technology to use. Depending on the machining task and the machine kinematics, users can choose the optimal type of 5-axis machining.
From a variety of tilting strategies including 3+2 fixed angle tooling, auto indexing and 5-axis simultaneous machining.
Knowledge of 3D interface strategies such as profile machining or automatic scrap processing can be upgraded to 5-axis machining. A wide range of 5-axis strategies is available for contouring coarse and fine surfaces and shapes (Shape Offset Strategies).
2.5D MILLING - 2.5D MILLING
For typical 2D operations, strategies such as plane milling, pocket milling, contour milling, milling of large tool scraps are used.
Programming efficiency in pocketing and hole making is increased and improved with the Building Block Recognition function, which automatically sorts holes/pockets so that we can process all elements more clearly.
Simple and complex products can be efficiently machined with 3D strategies ranging from coarse volume milling with residue calculation to fine profile milling, residue milling and special strategies such as complete and uniform milling.
Actively avoiding collisions between the workpiece and non-cutting parts of the tool, toolholders, machine spindle and chucks helps us to optimise the programme and achieve full tool efficiency.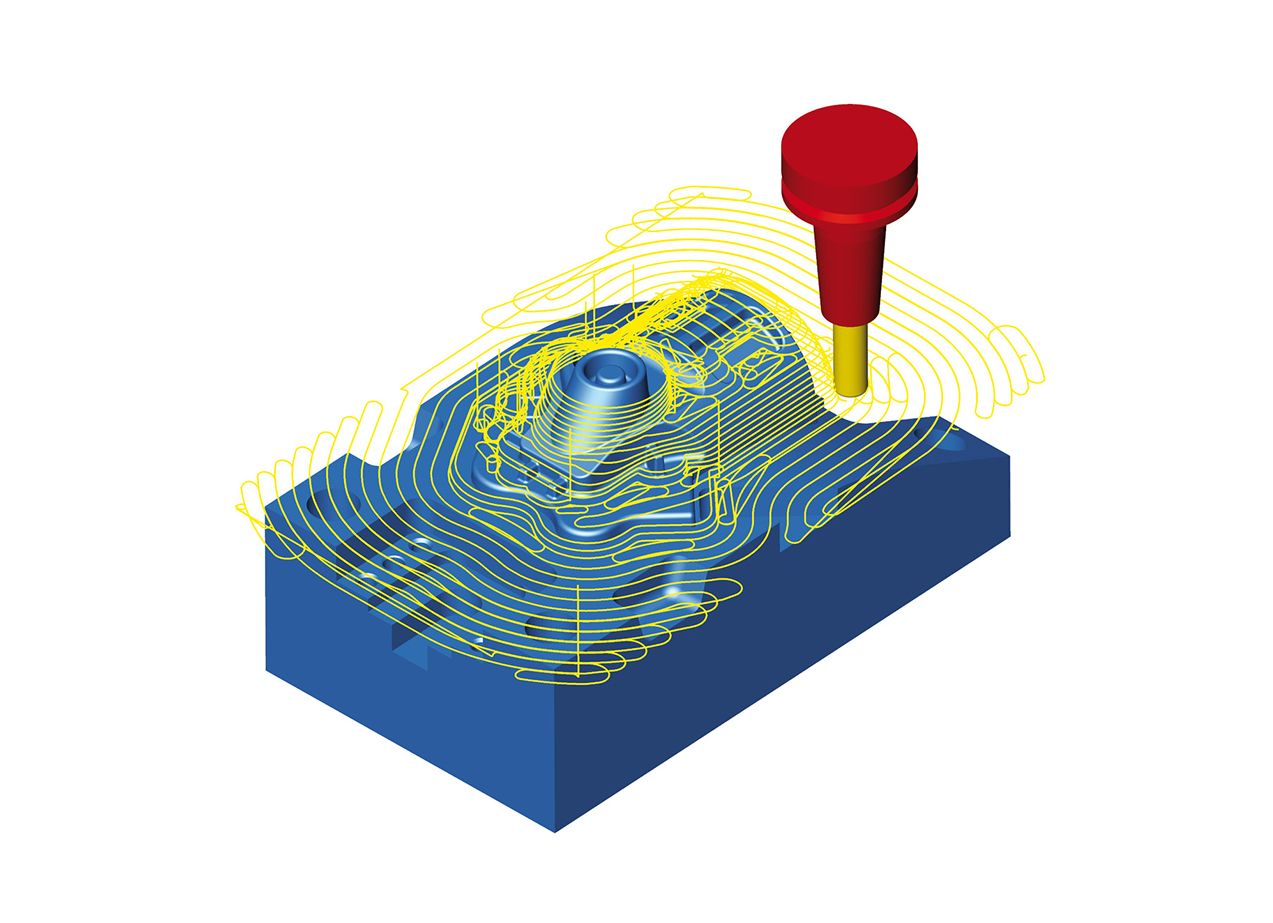 Holes can be machined from one direction or automatically from different directions. You can choose from centre drilling, simple drilling, spline drilling, deep drilling, countersinking, tapping and thread milling.
The millTURN module, which is fully integrated into hyperMILL, allows users to freely use milling and turning strategies in the same software interface.
A single CAM solution can be used to prepare turning and milling programmes with a single fixture on the relevant machines.
With the module's seamless integration, we can use common tool libraries, machining scrap models, collision control and post-processors for common turning and cutting programs.
hyperMILL

DIGITAL BROCHURE