Shining3D ACCUFAB L4D IS THE IDEAL 3D PRINTER FOR USE IN DENTAL MEDICINE
The Shining3D AccuFab L4D is an accurate and reliable dental DLP 3D printer. AccuFab L4D is the latest digital solutions tool in the Shining3D range. It is a high-volume dental 3D printer that has been developed to make 3D printing solutions more accessible to everyone. It brings users a unique 3D printing experience with its features.
CONTACT
Combine Aoralscan with AccuFab: A brilliant intraoral 3D scanner, 3D printer and a range of dental materials provide an exceptional digital dentistry experience.
AccuDesign: lifetime free software for creating CAD models is included with the purchase of AccuFab L4D.
Cloud platform: the Shining3D platform is cloud-based, allowing data transfer and communication between clinics and dental laboratories.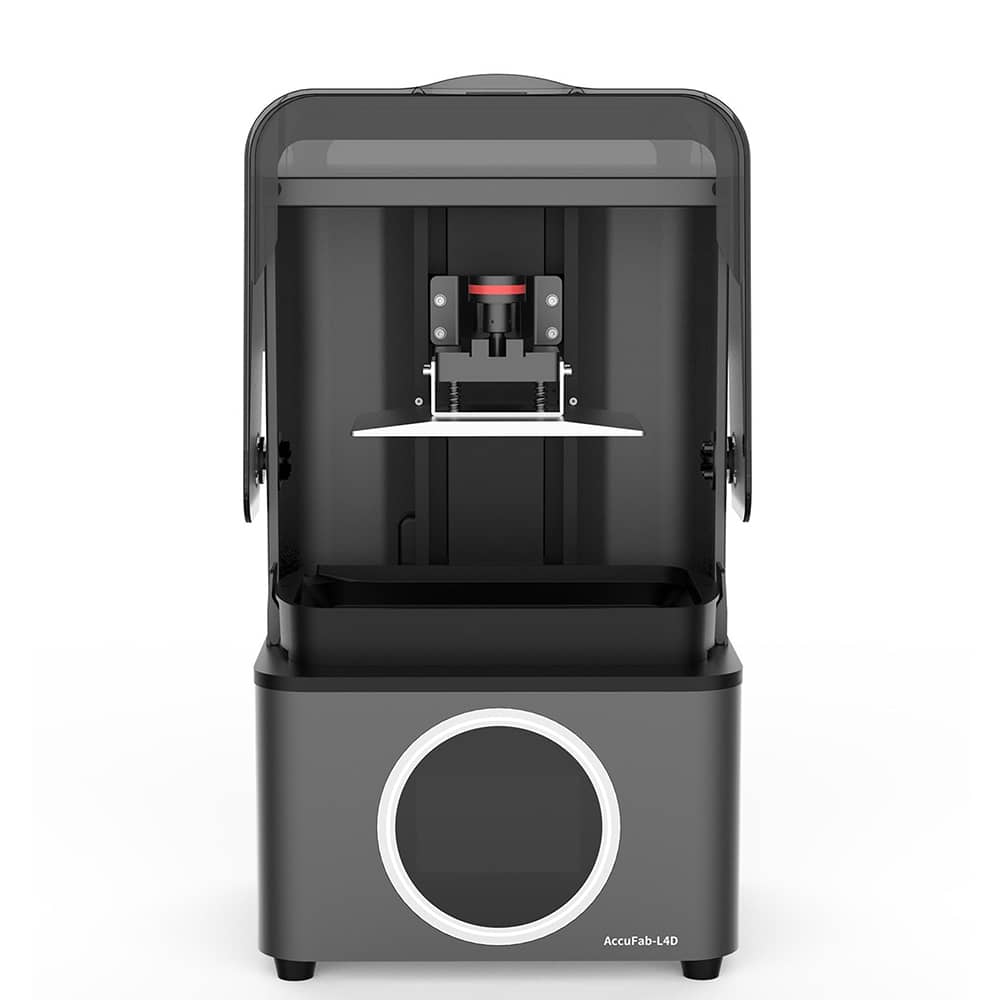 HIGH PRECISION 3D PRINTING
3D printing consistency: more than 96% of surface points fit within ±0.1 mm
Exceptional uniformity: high luminance uniformity.
Unlimited: not only does it provide the ability to show detail smaller than the pixel, but also a superior surface finish.
4K screen resolution
RELIABLE OPERATION
Industrial quality: high quality components for long life AccuFab L4D.
3D printing volume: up to 192 x 120 x 180 mm
District Cooling System: the DCS (District Cooling System) keeps the screen temperature below 40°C, which significantly extends the lifetime of the 3D printer.
COMPATIBILITY OF MATERIALS
Shining Dent: Shining Dent covers a wide range of materials for dental 3D printing applications, including dental models, surgical guides and casting wax.
Other manufacturers: Shining 3D works with leading brands that produce dental materials, providing more options and flexibility
PROFESSIONAL SOFTWARE
"Plug&Play": guided interactive operation ensures a user-friendly learning curve.
Free updates: software and material packs update.
Calibration "Wizard": step-by-step instructions for accurate calibration