MAYKU FORMBOX

Mayku Formbox brings industrial vacuum design to your desktop. Bring the power of the factory to your desktop.
1000W ceramic heater

High-airflow steel mesh,

Shaped beam made of pressure-formed steel.
Heater temperature 160 – 340°C
Build plate size 200 x 200 mm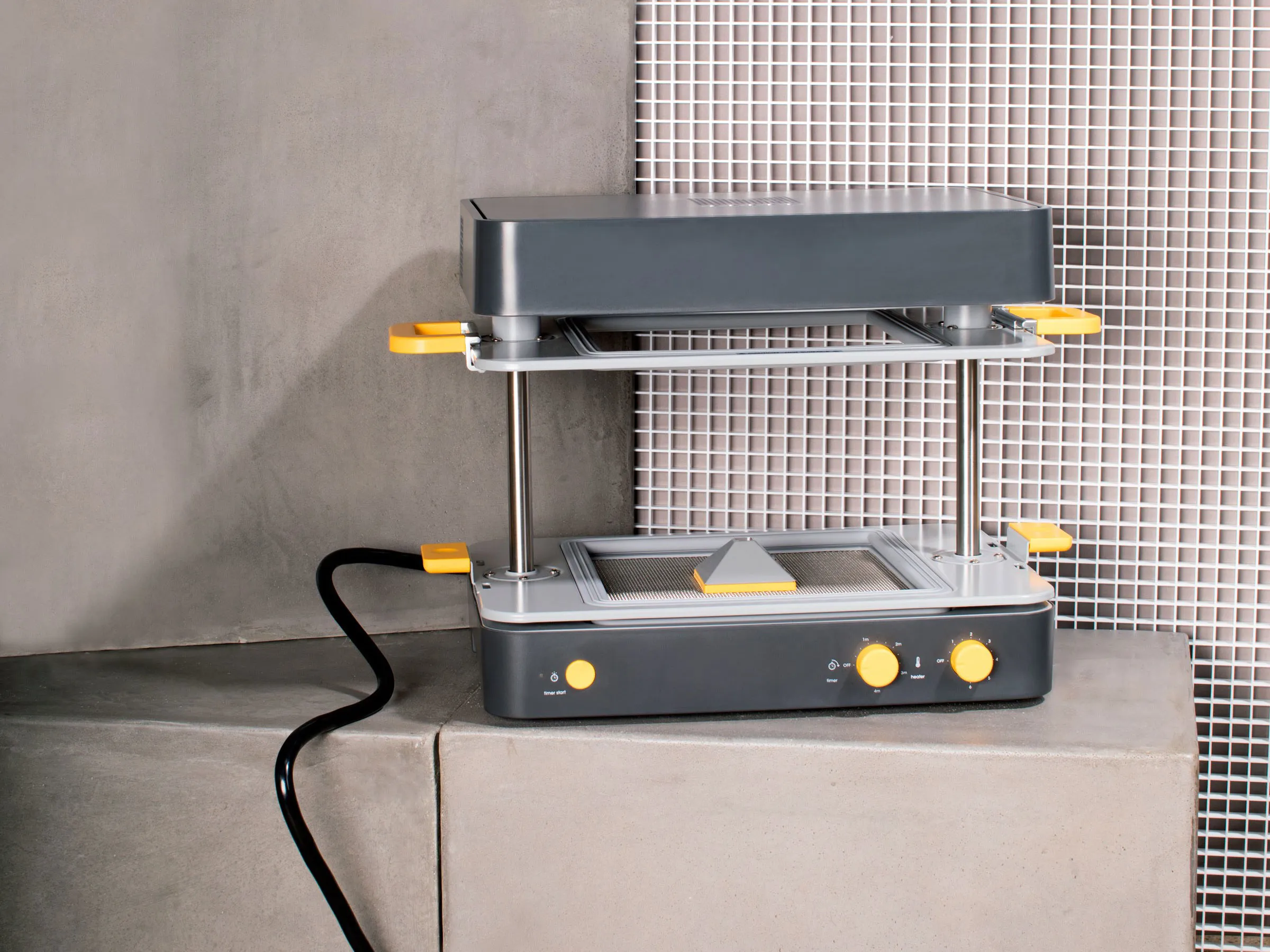 FormBox is a vacuum former. It can produce moulds and other products in seconds, speeding up your development cycle. Bring your next idea to life in your workshop, office, classroom or home. Making your own moulds can save you time and money. Whether you handcraft or print your model with a 3D printer, FormBox is your own desktop production line. Suitable for schools, educational institutions, architects, confectioners, artists, craftsmen, industry
Create any shape without limitations with Mayku FormBox

FormBox will make a mould to any design, whether the object is made from natural materials, 3D printed in plastic or metal, a handmade shape or an existing object. Mayku FormBox will easily create a mould according to the format you submit.
Lightning-fast production

Place your model on the FormBox work surface, place the appropriate foil on it, heat it up, turn on the vacuum cleaner, push the foil holder against the work surface and the magic begins. Wait for the foil to form to your model and cool. Remove the mould and the process is complete.
Materials for mould making with FormBox

To make the mould, you will need a suitable foil from which to create the mould. Mayku FormBox works best with thermoplastic materials (sheets) 0.25 – 1.5 mm thick made of PETG, HIPS, ABS, PP, PC, Polyethylene, etc.
Casting materials

When it comes to moulding materials, use your imagination and consider the purpose of the object. You can use chocolate, jelly, ice, silicone, concrete, plaster, resin, foam and more.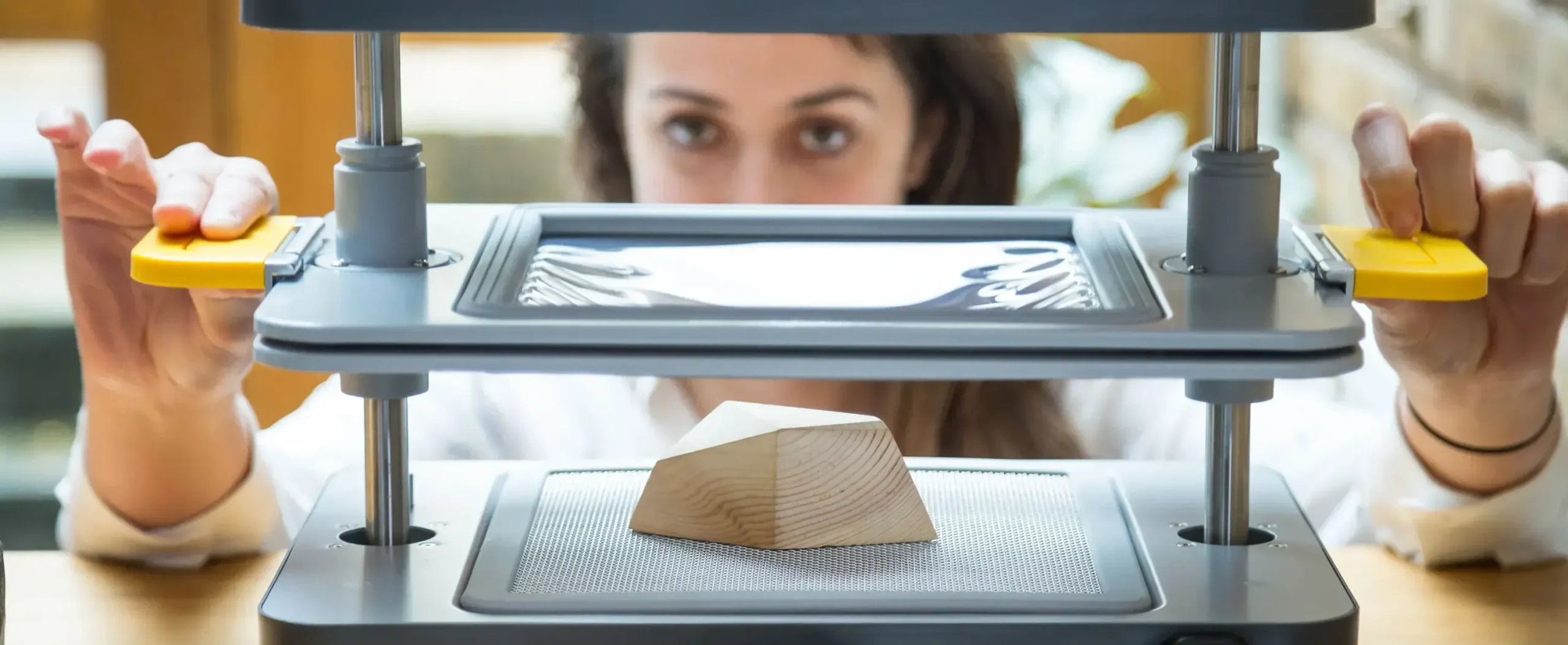 It's all in the details
FormBox captures textures finer than a grain of sand – so you get all the detail you need to stand out from the crowd.